BAND-wagon
I've jumped on the fancy stitch marker bandwagon, and made a few of my own.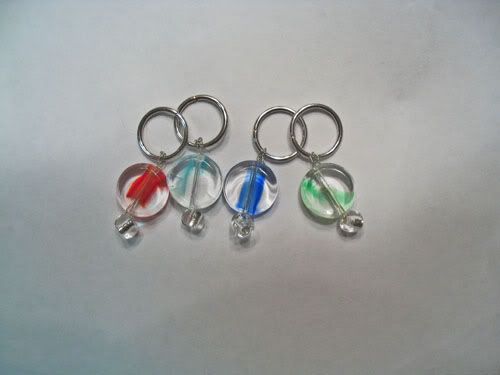 I'm pretty proud of them - it doesn't take much to amuse me, really. After using some of them on the lacy sleeve of the Adrienne V sweater, I noticed that the way I tied off the wire on the beads causes the wire to occassionally catch on the yarn. But I think I figured out a better way to hide the wire end so it doesn't catch.
Here's some sleeve progress (before I started using the new stitch markers):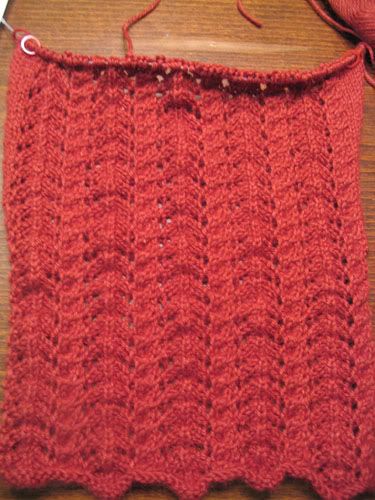 I'm on the raglan decrease, and I'm hoping this blocks well. Otherwise the lace pattern won't come out, and it won't be long enough. So we'll see. This goes pretty quickly, and the lace pattern helps so I don't get bored with it.
Knit night tonight at my place, and
Fall Fiber Festival
tomorrow! Much sheepy goodness for this weekend.