Switcheroo
It's been a while! We were on vacation at the beach for a week, during which I finished the pattern I'm hoping to have published in
Knitty
. I cleaned up the pattern last week, and took pictures today, so it's all sent! Now I just have to wait.
I made it up to the sleeve shaping on the Ribby Shell, and decided I just can't do it anymore. Even though it's still 85 degrees here (which is ridiculous) and I could still wear it, I just-can't-do-it. I don't think it's going to fit, and I'm so tired of knitting on it. So, it's been stuffed back in the crafty closet. Chances are, I'll rip it out and make something for Ainsley out of the yarn instead. It's just not the right yarn for that pattern.
So, I pulled the
Adrienne Vittadini sweater
out of the crafty closet, and finished the front and the back. Now I'm on sleeve island. Give me some alcohol and a life raft. Although, chances of actually getting OFF the island while alcohol is involved are, I think, slim. But probably lots more fun.
Front or the back, you be the judge: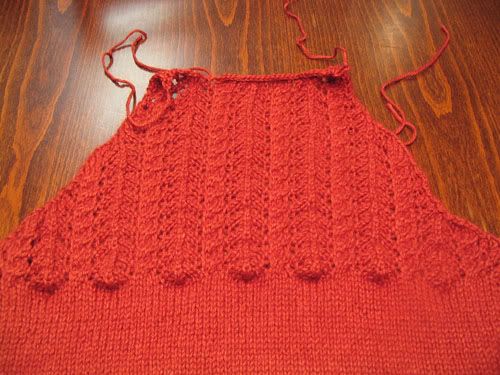 Close up: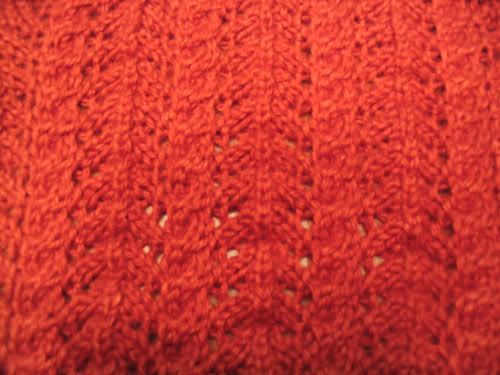 I can't wait to get to wear this sweater, although I'm still a little fuzzy on how to wear it to work, since you can see through the sleeves and the top...