What a Week
The whole world has gone to hell. You all know the story, so go
give some freakin' money
, you know you have some. And if it's available, don't forget to have your company match it!
LA was OK. I tried to go to the LA SnB, but I was foiled by the sheer number of people in that blasted city. I got all the way into the
Farmer's Market
and drove around for literally a half hour, before driving right back out. No where to park. Too many people. ARRRRRGGGGGHHHH. So I found the nearest Chili's and had some citrus fire chicken and shrimp fajitas.
I did go to Disneyland though, with my
aunt and uncle
. Here's some pics.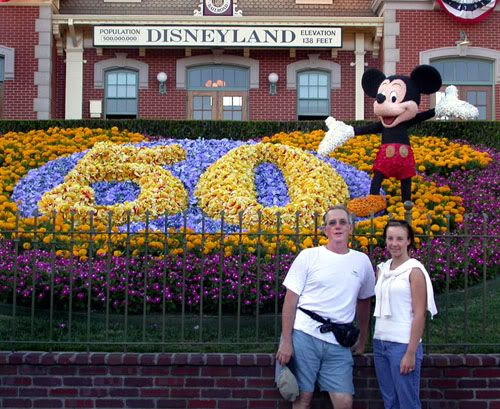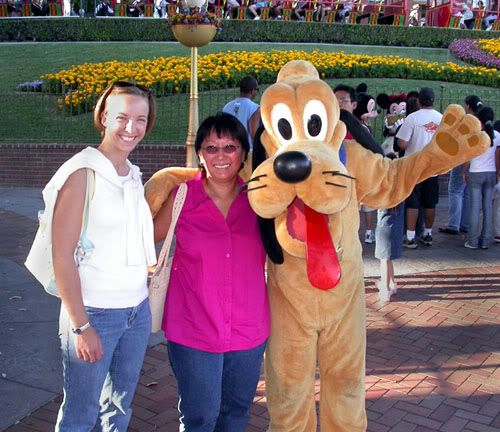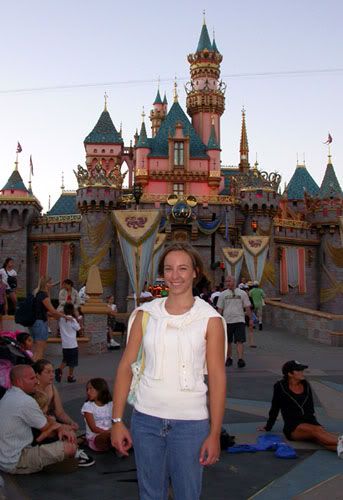 Some knitting was done on the trip, but more ripping. First, I dropped one of my size 3 bamboo needles next to my seat on the airplane, and damned if I was going to stick my hand down there. Plus, the beautiful Lorna's Laces was pooling in a very undesirable way, so rip I did. Again. I cast on instead for a regular old sock, using my trusty size 2 metal DPN's. No pooling, and for added fun, I decided to put two 4x4 cables running down the sides. Me likey.
So there you have it. The good news is, in one week, I'M ON VACATION!!!!!!