Knitted Gifts
There's not too much knitting news to report. I'm slowly working my way up the body of the linen/cotton Sitcom Chic. I finished one Fleece Artist sock and am now at the heel (I accidentally typed "hell" there - coincidence?) of the second one. No pictures because it's really not that exciting.
But what is exciting is that I went to Wednesday knit night. Exciting for me, I mean, probably no more so than usual for everyone else.
Suzanne
was there, and she gave me these for Andra: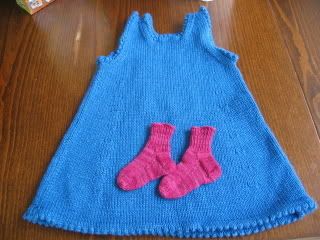 Too cute! Every baby deserves some Koigu.
Andra and I joined
the gym
on Wednesday, and so far I've done two classes. Cardiobox kicked my ass, but I fared better in Step 2. Hooray for gettin' skinny.
I leave you with a happy baby...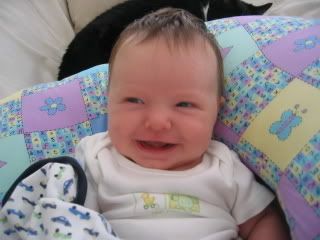 ...and a crazy Ainsley...