Baby baby baby
She's here!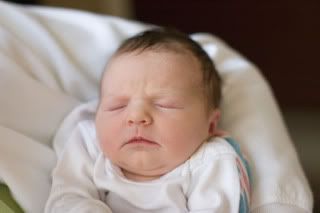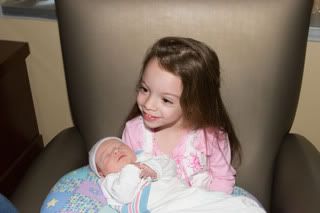 Andra was born on April 4 - we're home from the hospital and everyone is doing well. She's a pretty big sleeper, which is fine for me! She's waking up about 3 times each night to eat, and I'm hoping that spaces out some, but she's also only 6 pounds, so she probably needs to eat more often. Or she just likes waking me up.
As far as knitting goes, I know I've done stuff since I last posted (forever ago). I finished the first of a pair of Fleece Artist socks, and started a new sock in
Tofutsies
- it's a weird wool/soysilk/cotton/chitin blend. Chitin is apparently ground up crabshells - weird! But it feels nice. I also started a baby romper from Dale (breaking already my moratorium on baby stuff), and another Sitcom Chic. Now we'll see if any of this gets done! I will also attempt to take pictures of these.