Blankie
Andra's Blanket of Many Colors is done...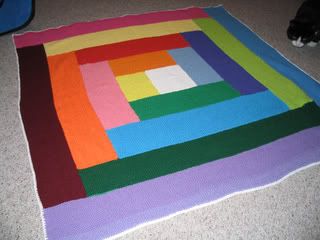 I think I'm all log-cabined out - this is the 4th blanket I've done in maybe 6 months and it's time to take a break! But it's super-cute and you can't beat Sugar and Cream cotton for babies.
I started an argyle sweater for Andra - it will probably be done by the next time I post. Obviously I knit faster than I post...
Over the weekend there was more home improvement. My parents were in town and my dad put in a new kitchen sink and faucet (I did manage to squeeze my big self under the sink to try to help, but I wasn't much help overall. Moral support.)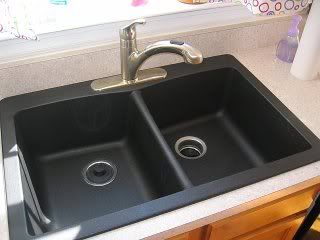 I love my sink.