Two in One Day
Two FO's in one day...
First, the Regia Crazy Colors socks (a la
Bonne Marie
. She finished hers before me, and her stripes match, but mine are done!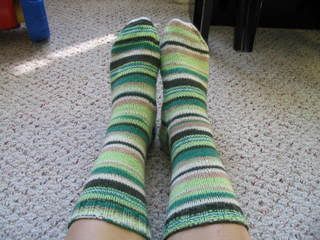 I also finished the Baby Argyle Vest...the pattern is from one of the Debbie Bliss books (I forget which one).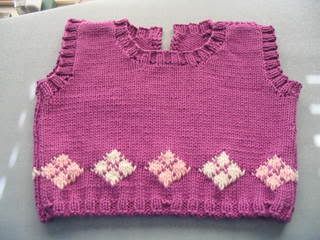 The purple is Knitpicks Shine Sport, and the argyles are leftover TLC Cotton Plus. Cute!
A few people asked about our sink - it's a Pegasus composite sink from Home Depot. It's some kind of acrylic-blend material. It is niiiiiiiice.
I'm home sick today - I have a pretty nasty cold. I've been hanging out on the couch all day trying to set a record for most tissues used in a 24-hour period. Back to it.