I gotcha stuff
It's a FO-stravaganza! A FO-scapade? A FO-xibition?
First, the Pea Pod (or something) sweater from Interweave on the web for the upcoming bub...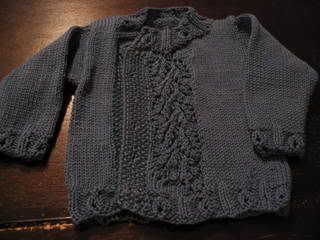 The picture is bad - I apologize. It needs buttons, which I'll get to eventually. I did this in Paton's Grace, and it turned out pretty well. Should be a nice summer sweater for the baby in the house (until she pukes on it after about 5 minutes).
Next up, some socks! A slipped-stitch rib from Sensational Knitted Socks in Socks That Rock (Farmhouse).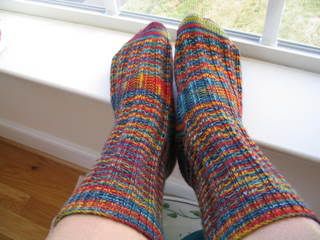 More socks, but smaller...baby socks from leftover Cherry Tree Hill (yum!!!)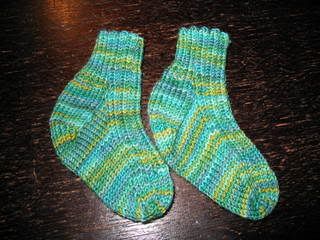 And one
Monkey
sock in Claudia Handpaint.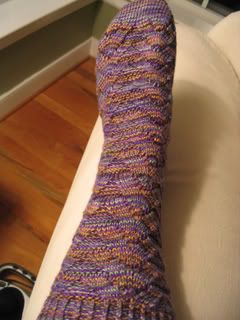 And a partidge in a pear tree!
Next time, completed (hopefully) socks, pictures of Ainsley's new bedroom (think purple and GIRLY) and a picture of a baby blanket.