The first week
Andra has been home for a week now - things are going pretty well. She sleeps almost all the time, except for the 3-6AM slot. Then she either has 5 dirty diapers in a row, hiccups, gas, or everything combined. But, she's pretty cute:
My mom and brother left today, so this is our first day on our own. The house is clean (sort of), she's fed and clean, I'm clean and not bored yet, so I think we'll be just fine.
Except that a pair of woodpeckers have taken up residence in some trees behind our house, and enjoy pecking on our (metal) gutters for fun. At 4AM. This to me is not fun. One more reason I hate birds.
And there is knitting:
Sitcom Chic is almost done: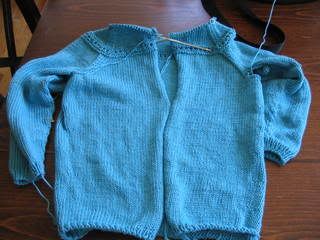 One Tofutsies sock is almost done: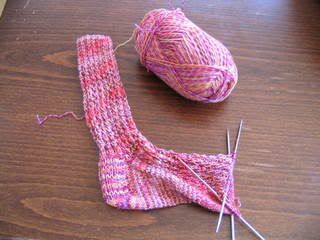 And the Dale romper continues in endless stockinette...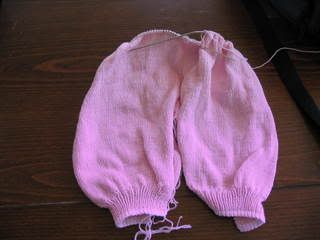 Next time - some FO's (hopefully) and kid pictures (more than likely).