30 is the new 20
According to Chris, as he is now 30...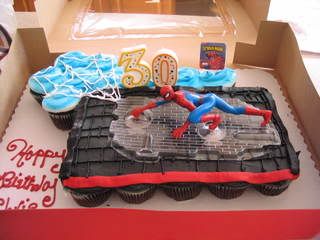 The Spider Man has suction cup hands. He's now hanging from our kitchen window. This is a cupcake cake from WalMart - it is SO GOOD. I didn't gain any weight the last time I went to the doctor, but this time around I don't think that will be a problem as I have eaten half of this cake. MMMMMMMMMMM. (But only the blue icing cupcakes, as black icing grosses me out.)
I finished a hooded sweater for Andra - the color is really a coral, but it looks orange in this picture. KnitPicks Shine Worsted again - too bad KnitPicks isn't publicly traded - I'd buy.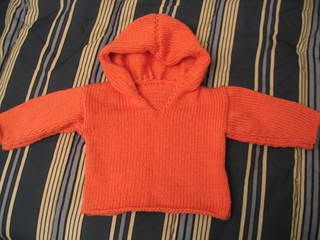 I also finished the first in a pair of socks - these are in Mountain Colors Barefoot that I picked up at Maryland Sheep and Wool last year. The pattern is from an Interweave and I think it's one of the Nancy Bush Vintage Sock patterns. I could check that out, but that would mean going downstairs.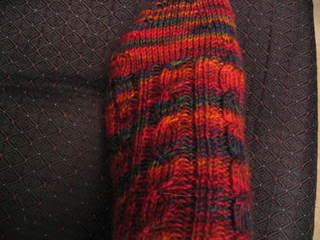 Believe it or not, I started and finished another baby sweater from the time I took these pictures (3 guesses what yarn...KnitPicks Shine, you say? Congratulations!) and now that I've actually gotten around to posting them. That's bad, people. I also started a baby hat today and finished it just now for a neighbor-baby. Baby stuff is so nice because it's done almost as soon as you start it!
Pictures of those someday, hopefully before the baby is actually born and old enough to wear the stuff...