Stripe me wild
How cool is the
Wild Stripes Baby Blanket
from knitty???
Here it is, all pinned out on the guest bed: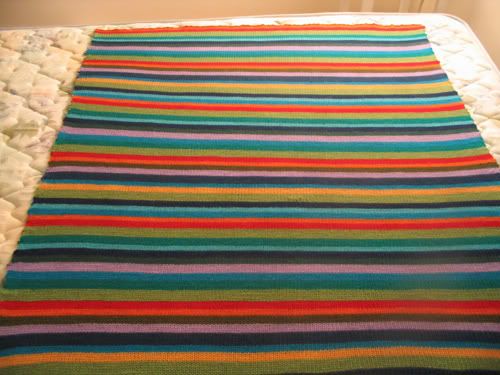 Here's a close up of the embroidery: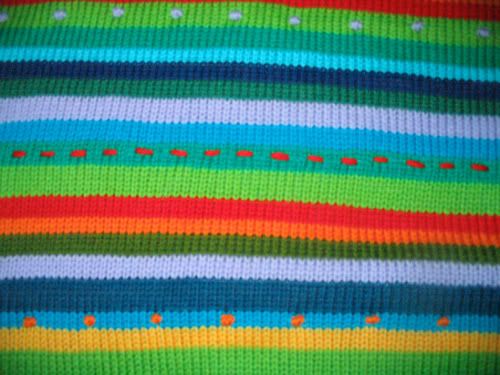 I lined in in blue fleece with dark blue piping, and I think it looks good! It's very warm - I could use one of these.
I started a new pair of socks (amazing, I know) from the awesome Sensational Knitted Socks book. It's the twisted rib cable with faggoting pattern (that's very long - it needs a new name - TRCWF. Terk-woof. Hmmmm.) Anyway, it's a nice sock. The yarn is KnitPicks sock garden, and it's soft!
The sock poses on the piano: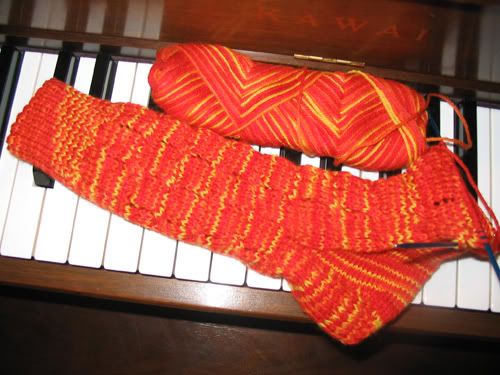 The sock says "close up, dammit!"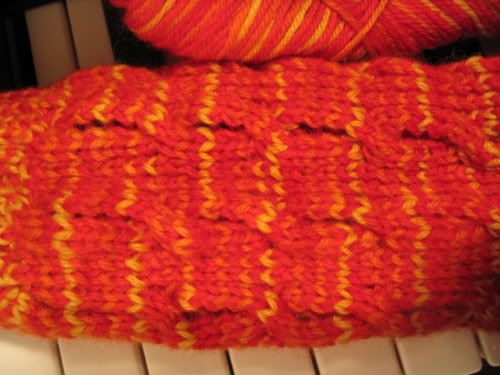 I'm a sheep and I joined the
Knitting Olympics
. I'm on the
Sock Team USA
. I'm feeling a little crazy, so I'm knitting a pair of socks for FavoriteSpouse, plus a pair for the girl-child. In 16 days. Pop. That was the sound of my head exploding.
Go team!