Embossed Leaves
More socks! These are for me: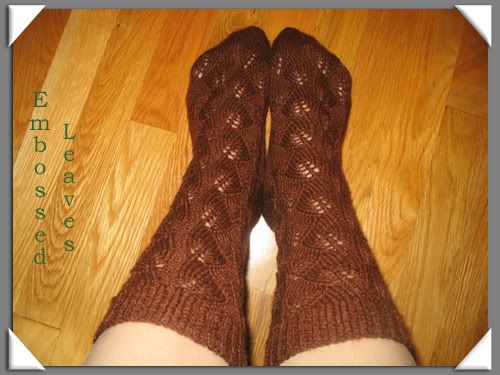 They're the embossed leaves socks from Interweave Knits Winter 2005. I used Knitpicks essential sock yarn. I messed with the pattern a little, because I don't like breaking yarn in the middle of a sock, and I don't like a pattern on the toe. But generally, it's the same.
I started the Little Leaf Lace Scarf again, but scrapped it to do the Rippling Waters Scarf from Fiddlesticks Knitting. AND, I'm halfway done with the knitting for the Wild Stripes baby blanket. Whoo hoo!