Bad Blogger!
I am a bad blogger. I admit. To atone, here is a picture of, you guessed it - more socks! This should be a sock blog, because that's all I ever have pictures of.
I'm on the second front half of the cable cardigan, and it's going well. I think it might be a little bit too big though. I'm definitely going to do this pattern again, so I'll do a size smaller next time.
That's about it for knitting news! Again, I will distract you with cute kid pictures...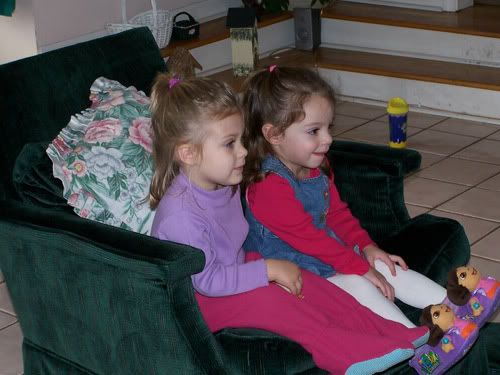 Ainsley and her cousin Claire, watching Dora at Thanksgiving. Now THERE'S trouble!