Free to a good home
Apparently the only time I post is when I have a FO to show, which is depressing because about half the time, it doesn't fit. Case in point: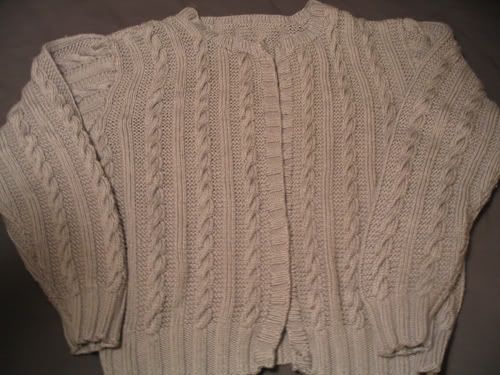 Like the sweater. About 4 sizes too big for me. ARRRRRGGGGHHHH. And again, I knew it the whole time I was knitting it. Did I stop, frog and try a smaller size? Hell no! Why would I do such a thing? Isn't it better to frantically knit, finish, and THEN try on? ISN'T IT?!?!?!
I guess not. So, on Tuesday night at SnB, this sweater (without buttons) will be free to a good home.