Socka-wocka ding dong
Another pair of socks - finished!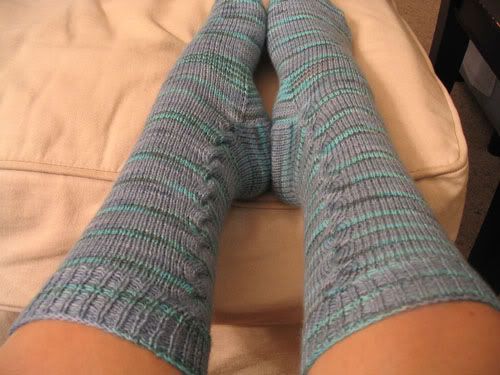 I was already working on another pair of Gull Wing Socks in Lorna's Laces Tuscany colorway...yum...
And I'm up to my armpits (haha) on the Chicknits Eyelet-without-the-eyelet cardi. Now it's time to start the sleeves, and then I'll need to buy more yarn for the join-together-part. Which is my favorite part. You
should
have to sew something together, but you don't! It's magic!