Pictures, bay-bee!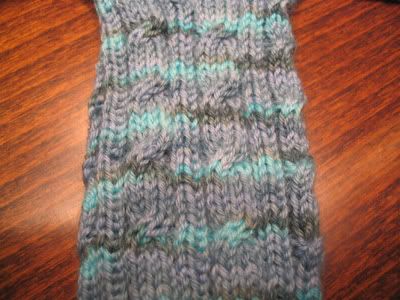 The cable and rib sock from the Fall Interweave Knits magazine. This is Lorna's Laces in "Cool."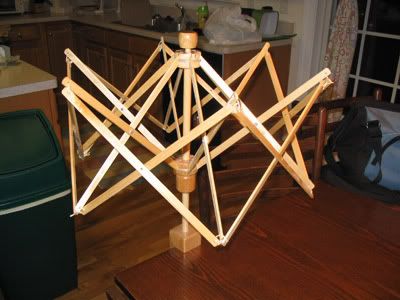 My new swift! It tooks every ounce of my being NOT to unhank every hank I own last night!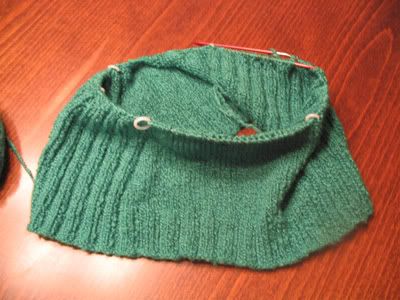 Ribby shell. It's impossible to photograph stuff in the round. I almost dropped a few stitches trying to get this to sit on the table.
Last night was Stitch n Bitch, but I forgot to take some pictures. Which is too bad, because I think we had record attendance! Thanks everyone for coming out!