Good news and bad news
Good news first: I finished sock #1 last night. I updated the pattern this morning and sent it out to the test knitters. Whoo hoo! After knitting the damn sock 4 times before I got it right, I'm pretty tired of the sock. I love the sock, but I'm tired of it.
Here's the bad news: I cast on for the Ribby Shell in Crayon. Um, no. I didn't even knit the first round before I decided that I cannot knit a whole adult sized garment in the stuff. It's nice and all, but it splits. Which is too bad, because I think it would have looked OK as a summer shell. And thinking back on it now, I kind of think I might give it another go. Because it would be pretty, and maybe not as fuzzy as I first thought. I can convince myself of just about anything if I try hard enough.
But I digress. I tore out the Crayon cast on, and instead used the
Elegance
I had bought for the
Plum Shrug
. But then I realized that an alpaca shell is maybe not the thing I'm looking for when it's 100 degrees outside. Oh yeah, that would be cotton. Like the Crayon yarn. Damn.
So. Here's the plan. Get more of the Elegance to make the ChicKnits Eyelet Cardigan. Cause I can always use another one of those. Try for the Ribby Shell again in the Crayon yarn. Scrap the Plum Shrug. And get the damn pattern for the
Rowan Grace Cardigan
that I've had the yarn for all summer.
I feel better now.
Oh yeah, some answers to questions:
Heather
asked about the color of the Crayon yarn. It's green. Very green. Like this green: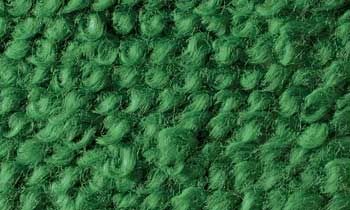 Sarah asked:
I'm curious, actually. Do you have some good bulkyweight patterns/suggestions?
Unfortunately I have none. I need to go through my stack of magazines and look for something. When I run across something I like, I'll be sure to add it to my list.
C'mon, folks, hit me with some more! (Shameless, I know...)