Working hard...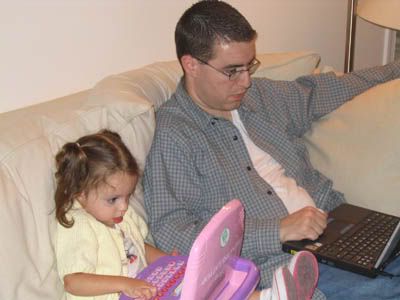 ...or hardly working? You be the judge.
The ballerina wrap top is getting closer. I finished one sleeve and am about halfway done with the other. But I think I'm going to run out of yarn. GRRRRRR! Elann does carry the yarn still (Endless Summer Lara), but I really don't want to order another ball. Because you know if I do, I'll have to buy something else to justify the shipping. So much for using up some stash yarn!
I was supposed to get my hair cut today, but my hair cutter lady (what are they called - hair stylist? Hair dresser?) cancelled on me. Argh! So I either wait until Thursday, or take a chance on someone else. Probably better to wait.
Suzanne finally got a
blog
. Check it out and leave her some comments so she sticks with it.
Stitch n Bitch
to-NITE!