Seriously, I'm still Alive
How do people blog every day?
While I don't have much time to blog, I don't have much time to knit either. I did finish the first Tofutsies monkey sock...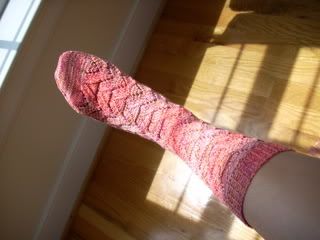 I'm almost done with a Sitcom Chic in Knitpicks CotLin - I was a lot closer until I realized I had mis-measured and needed to rip out. Luckily, I only had to rip out about 4 inches.
So not much knitting stuff to report, although I did order a Sockapalooza monkey bag for my sock pal - if you're out there, you're getting a pretty cool bag. Socks are ready to ship (hopfully with bag) on Thursday!
The baby is getting bigger...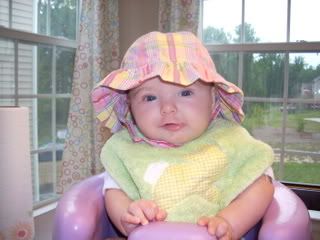 And Ainsley got her hair cut! She donated her ponytail (all 10" of it) to Locks of Love. Pretty cute!