The Cow Says "Knit"
Team Frog has recovered from the early setbacks! I have about 3/4" until it's heel time. Frequent fitings tell me it might actually fit.
The sock poses with the Chick-Fil-A cow: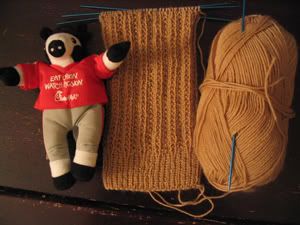 Extreme close up, sans cow: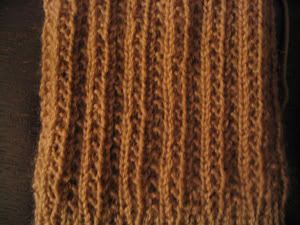 Part of the problem, I've discovered, is that my husband has feet like a chicken (my mom asked if that means he has 3 toes). He has very wide feet and skinny legs, so I've needed to go down a needle size for the leg, and up one for the foot. Good thing I like him.
As I am gainfully employed, knitting time will be reduced to lunchtime and evenings (after SmallChild goes to sleep). We really should get (paid) vacation for this, you know...