No new knitting pictures. Progress continues on both the Ribby Shell and the sock, but it looks pretty much like the pictures below. Just a few inches longer.
So, in the meantime, I hope to distract you with this very cute picture of the kiddo...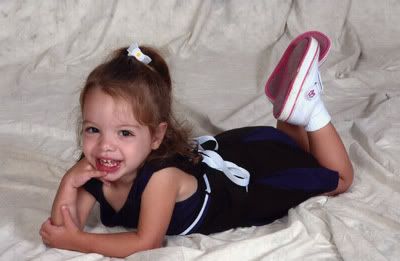 Oh, I've also required commenters to do a word verification, due to the ridiculous amounts of comment spam I've been getting. Please don't let that stop you from leaving me some (legitimate) comments!