Socks and a Ribby (sounds kinky)
Continuing the vote...
Have I got pictures for you! Broadripple socks, as modeled by my mom...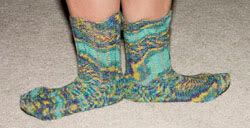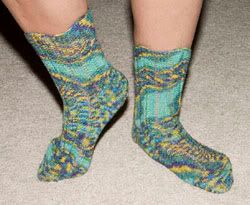 Ribby Cardi, modeled by moi...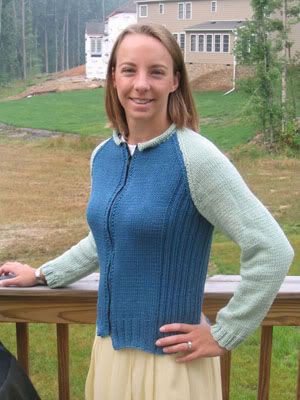 Well, that's it. I've moved on the to Gull Wing socks from Socks Socks Socks in Wildfoote sock yarn from Holly Spring Homespun.

Crumpets continues - I've worked through the pattern with the beads and am now working on the poofy skirt. It's pretty! Ainsley is guaranteed to spill something on it within the first 5 minutes of wearing.