Sock it to ya
Not a very creative title for a post, I know.
But, 1 broadripple sock is done! Seen here, with Arwen: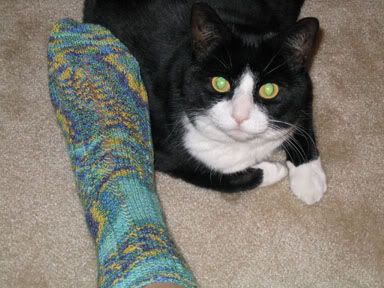 Here's Gandalf, just so she doesn't feel left out. She would not pose with the sock.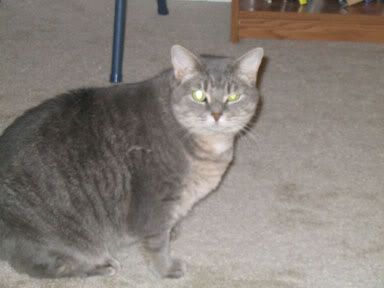 Another view of the sock: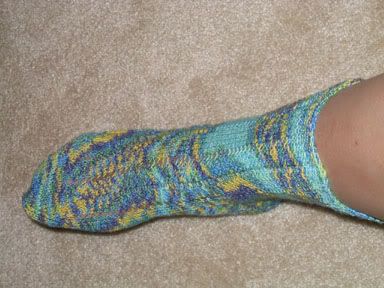 And of course Ainsley, with a nice scratch on her forehead, due to a collision with a kitchen cabinet.