I'm being slowly killed by a goldfish
The goldfish debacle continues. I'm about 1/2 done with the dupe stitch fish...it's wonky and it hurts. I don't blame Julie if she doesn't want to wear it. Hmmm, maybe I'll send her some socks to make up for it, because...
...I'm now obsessed. With socks. Which is stupid, because I don't like wearing patterned socks. Yet I plan to knit a bunch of them. They're the perfect project - on small needles, easy to do, no finishing, doesn't take too long...I need to find people who like socks.
Here's some other pictoral action for you-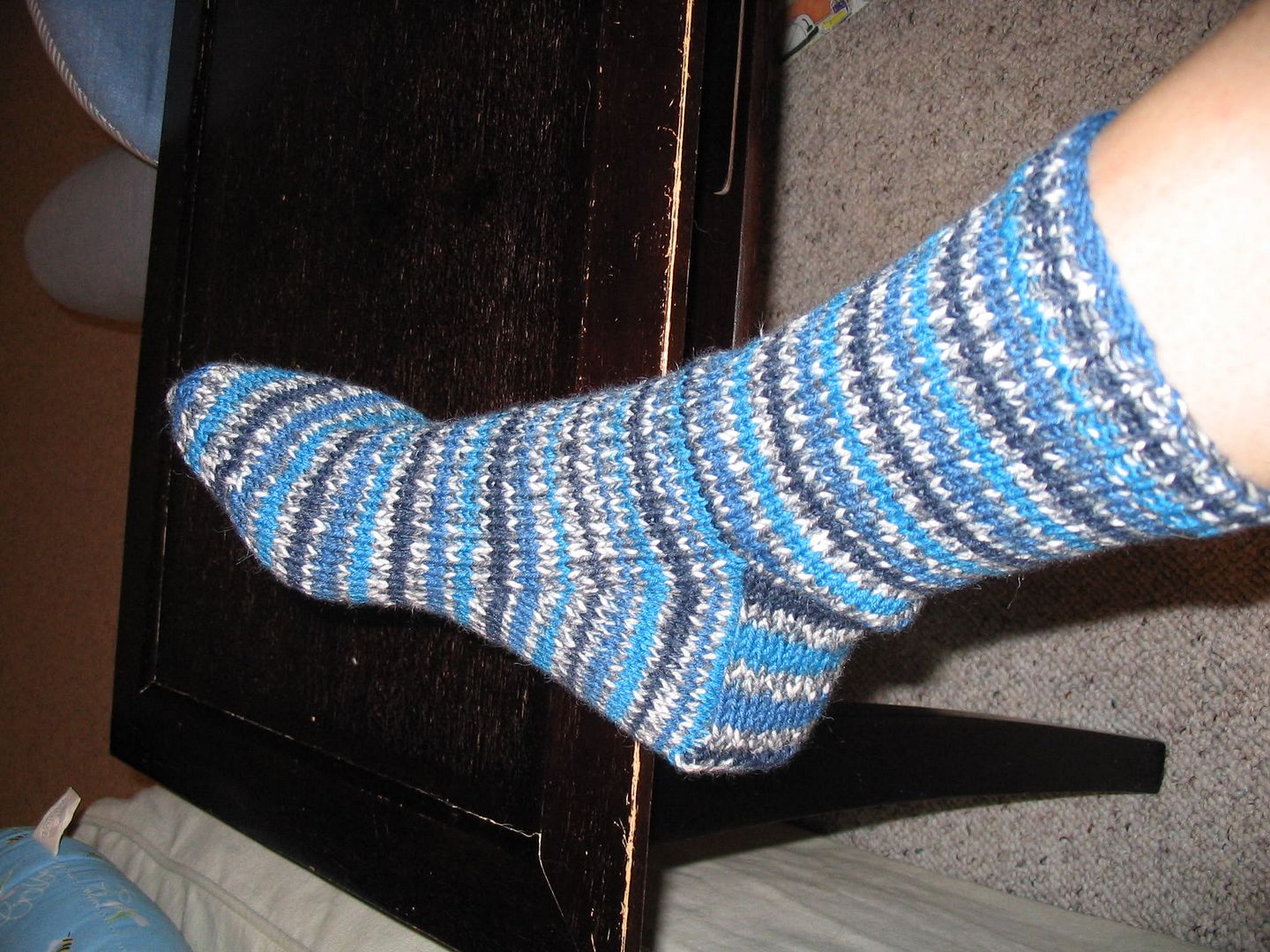 It's a little big - not sure if it'll shrink some, or if next time I should try size 2's instead of the called-for size 3's.
I've gotten as far as I can on Ribby - I'm waiting for my $10 ball of Saucy to arrive in the mail. I'm still angry about running out.
But I did get to meet up with the
SnB'ers
in LA. We had a good time, and I wish I had taken my camera to prove it. One of these times I'll remember!
I also started a
baby sweater
with the
angora
I bought at MS&W. I have to tell you, this is the worst pattern I've ever seen. The increases as written don't match up with the number of stitches it says you should have, and there are no measurements given, like how long it should be. Note to self - you get what you pay for. Or, you
Pay for What You Get
.
So there's way too much on the needles. I need to get some stuff done, and then move on. But in the meantime, here's some birthday goodness.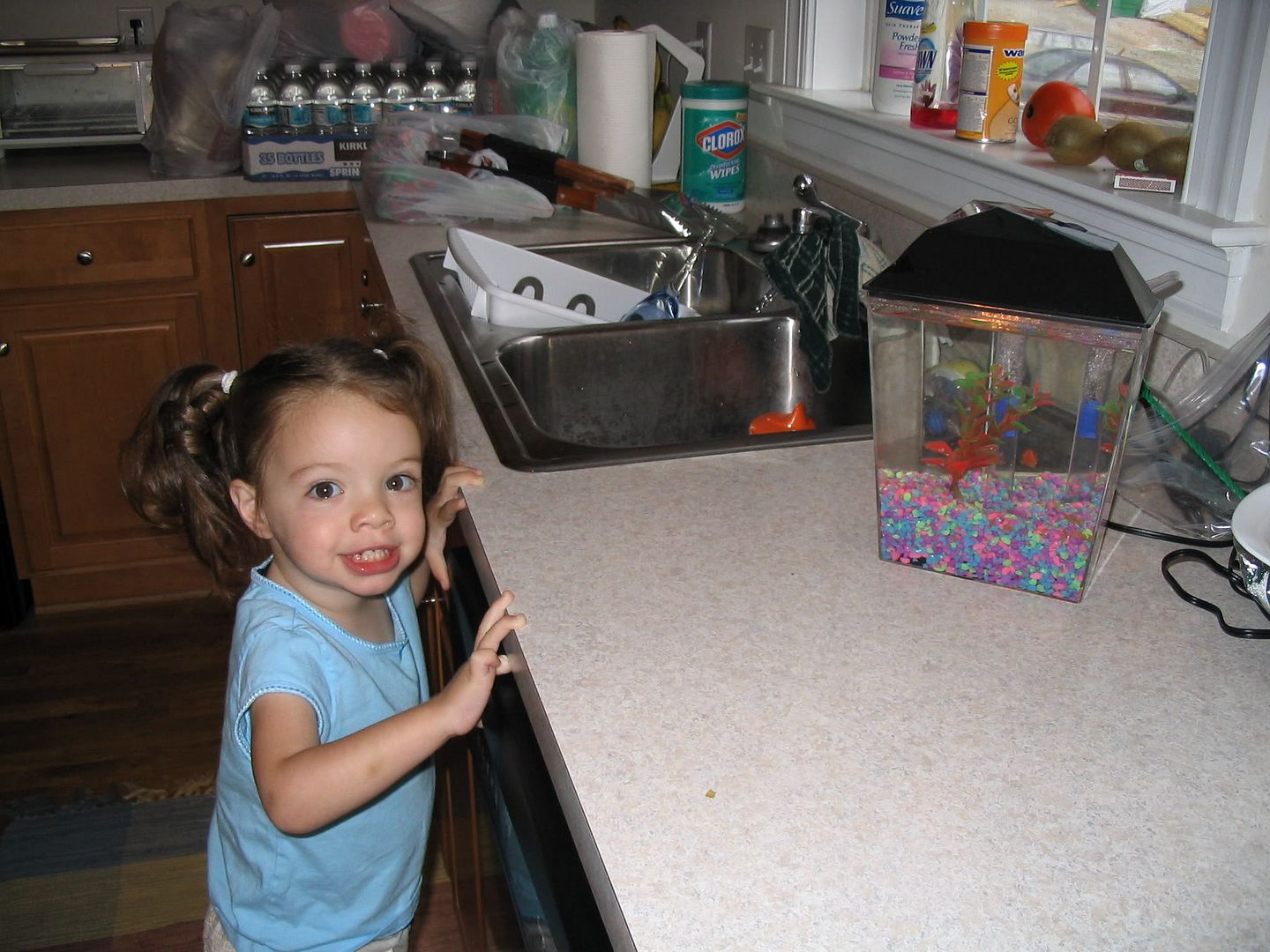 Ainsley and her new fish. These lasted about 2 hours. We're now on fish #4. Chris isn't allowed to change the water anymore.