Family is away = knitting time for me
You can do a lot of knitting when your husband and child are in another state. Chris and Ainsley went to visit relatives in PA while I stayed at home. I DID do things other than knit - cleaned the house, went to the gym (where I think I about tore my bicep in half - it hurts a lot right now), got Ainsley's birthday present, went to the bank and the grocery store, and went out to dinner.
And of course, in between all of these things, I knit. No pictures (yet) to prove it, but...
I finished the back of Ribby. I started on the left front and am about 1/3 done with that.
I continued on the goldfish sweater. This pattern is done in the round which I love, and I'm a little less than halfway to the arm. Whoo hoo!
I also watched a lot of TV. Knitting and TV are perfect enablers.
Some Ainsley for you: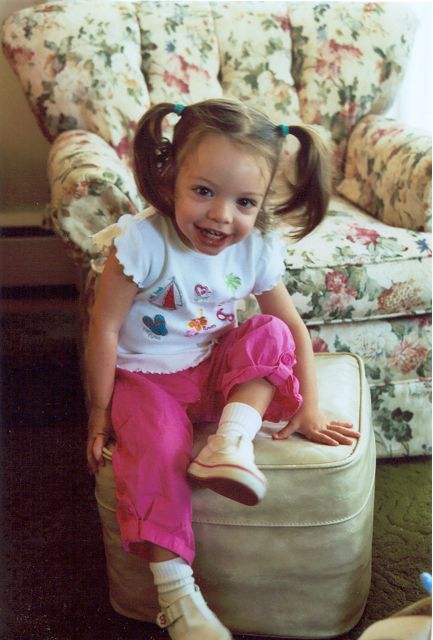 Hopefully pics soon.