You can get a lot of knitting done on a business trip! I cast on (twice) for the goldfish sweater, and now have this: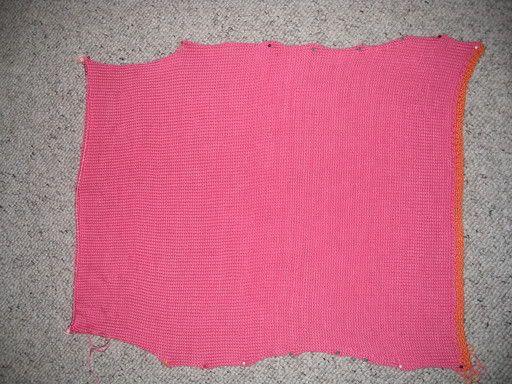 It's the back, pinned half-assed to my carpet so you can kind of see the shape. I will need to do some serious blocking before it all goes together.


I've also been working on the Adrienne V pullover, and just got to the cabling on the front. It's nice to work on something besides miles and miles of stockinette! No pictures of that though.


But I got this in the mail:




...for the famous Ribby.



I did get to stop in on the KIP'ers in Chicago and had a great time! Thanks Ladies (and man and child)!