I am a picture fool
Many pictures for you!
Here's the
Little Leaf Lace Scarf
for the
Red Scarf Project
.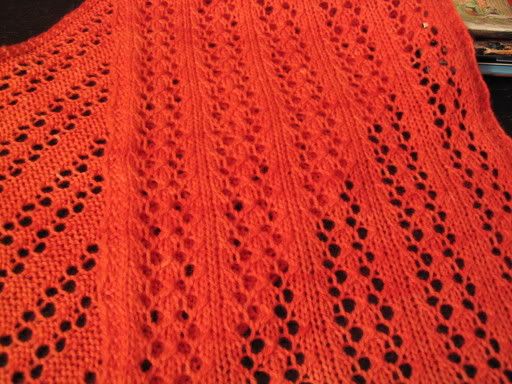 Along with a cr-appy picture of me...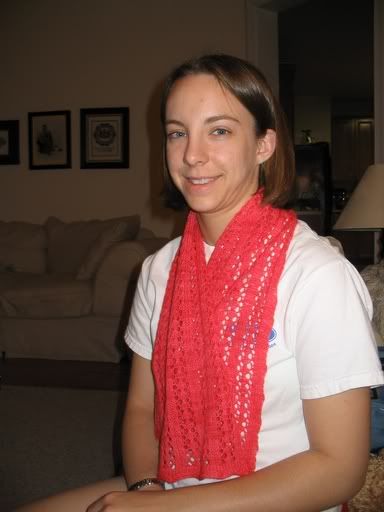 And look what came in the mail today!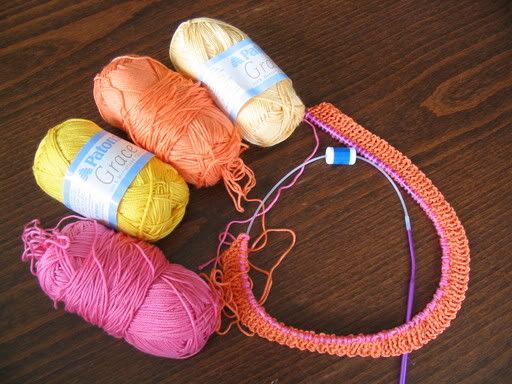 It's for the goldfish sweater, which I already cast on for: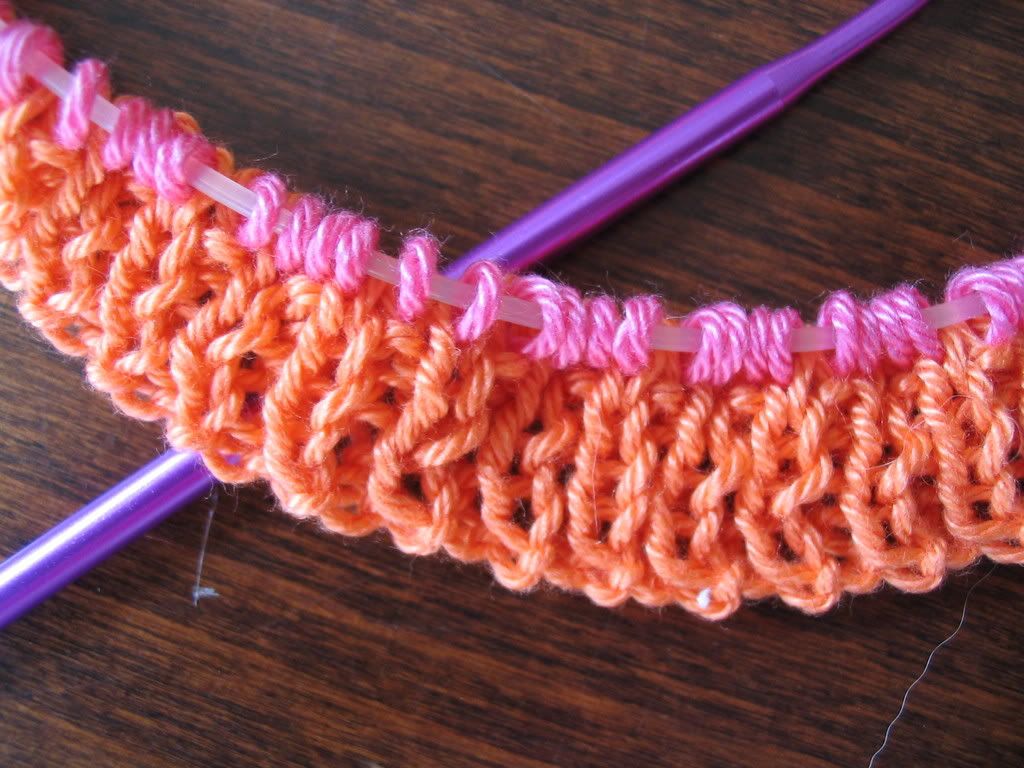 Just in time for my trip to Chicago, where I will be (hopefully) dropping in on the KIP'ers!
And just for fun, here's a picture of Ainsley (who is sadly not feeling great):