After an initially disasterous trip to Vermont, much eating out, shopping and skiing, no broekn bones but a disgusting bruised knee, and a very smooth trip home - I'm back! Skiing was fun and it was great to see Julie again. We visited
Kaleidoscope Yarns
but despite all the great yarn, were uninspired. However, Julie would like a sweater much like that seen
here
. So I'm working on it!
Now it's back to work, and back to
Stitch n Bitch
where we saw the lovely (but much unseen)
Maggi
. Yay!
I've made a few inches of progress on the
Little Leaf Lace Scarf
and much progress on
Gigi
. Her sleeves are done, and I've moved into the miles of stockinette in the round for the body.
Picture time!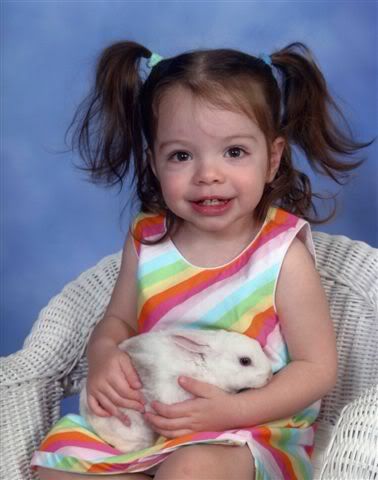 How'd they get the bunny to stay still?