Back from Jamaica
After a week at the Sandals resort in Ocho Rios, Jamaica, we're home. We didn't take many pictures, but here they are...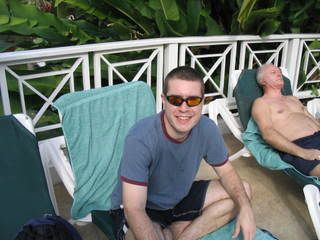 Chris sits at the pool
Aforementioned pool (one of many)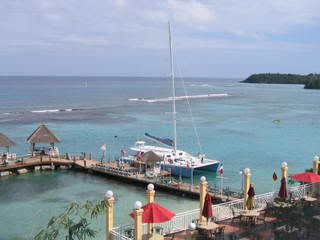 View from our balcony - party boat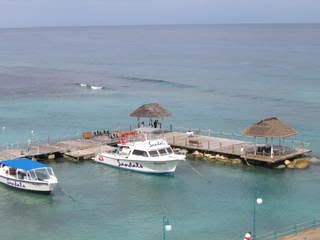 Another view from the balcony - people getting married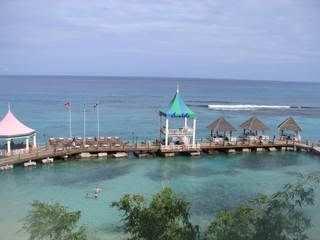 Ocean and pier
It was fun - a royal pain getting there and getting out again, but better than hanging around VA for a week.
And there's knitting!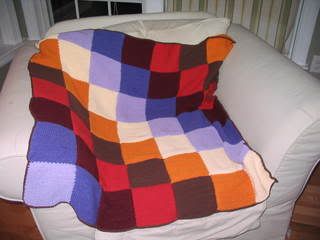 Circle of Friends blanket from Last Minute Knitted Gifts. Deceptive title, as I appear to be my own circle of friends...but I could have used some other people to make some of those 49 squares!
Now that I have other people's babies' knitting done, I started looking at some wee knitting of my own! I started a sweater by Kate Gilbert from the Interweave website, but I'm not sure about it. We'll see how it goes.
Next time - Ainsley's dance recital.