Vegas Baby - Part II
I'm back! Good trip, and this time I played tourist and took some pictures: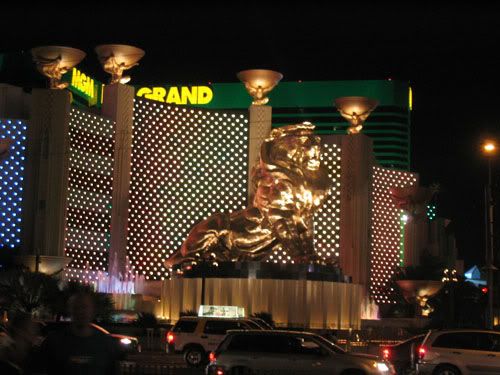 MGM Grand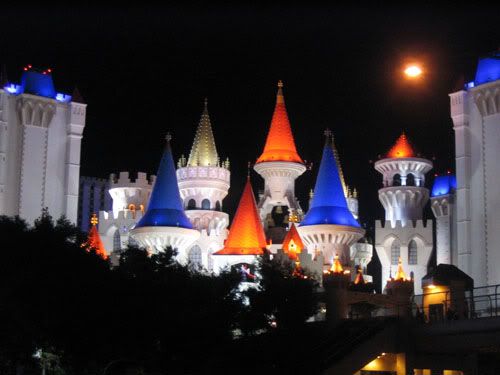 Excalibur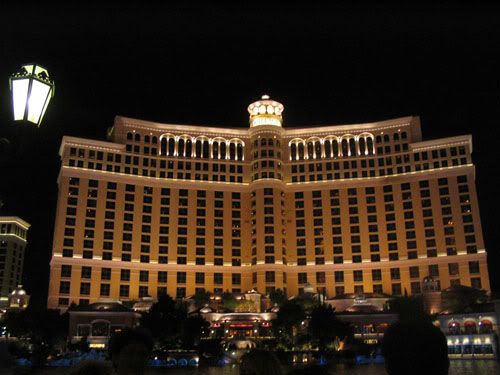 Bellagio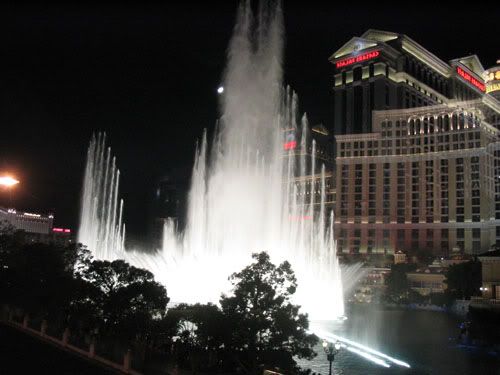 Fountains at Bellagio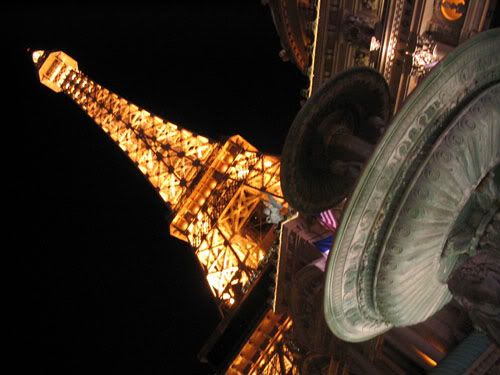 Paris
I did some knitting on the plane and got halfway through another Gull Wing sock. Last weekend I finished the Adrienne V sweater and blocked it, but I still don't have pictures of it. It looks good, but I need to find a flesh-colored bodysuit to wear under it, since the lace is see-through. And it's itchy.
I also lengthened the ChicKnits Gigi sweater I did some time ago. Productive weekend!
I'll work on pictures this weekend.