Mama's got a sheep on her head
Nothing like a little
Laurie Berkner
to start out a post...
Suzanne
, her MIL and our kids went to the
Fall Fiber Festival
over the weekend. Of course we got lost. Heaven forbid I go anywhere and NOT get lost.
But we found it, and had a good time. See?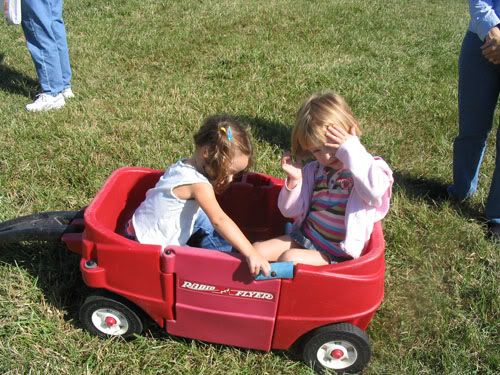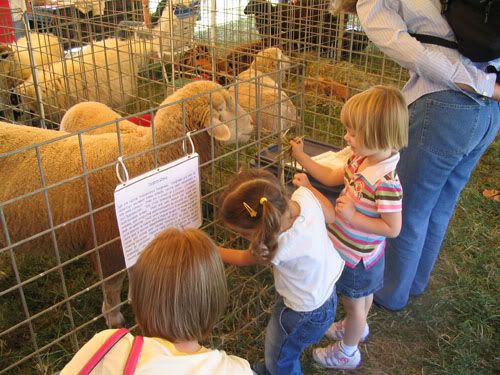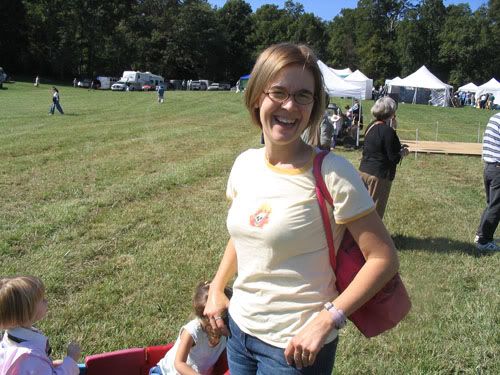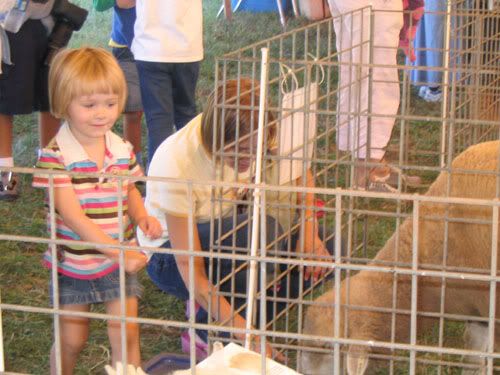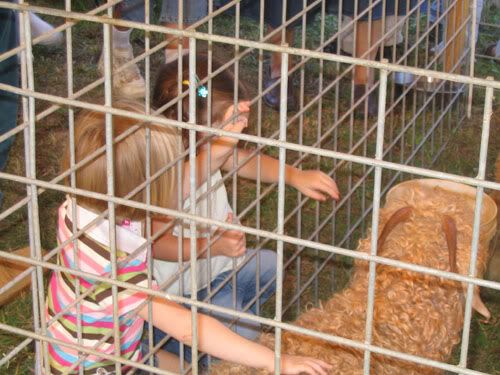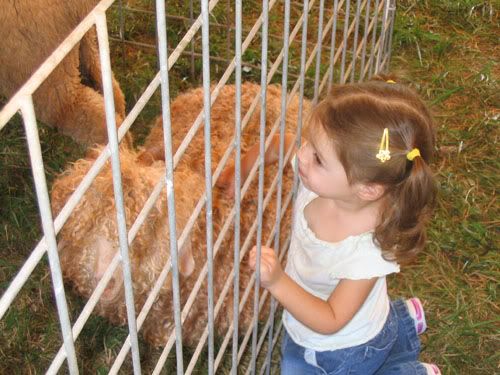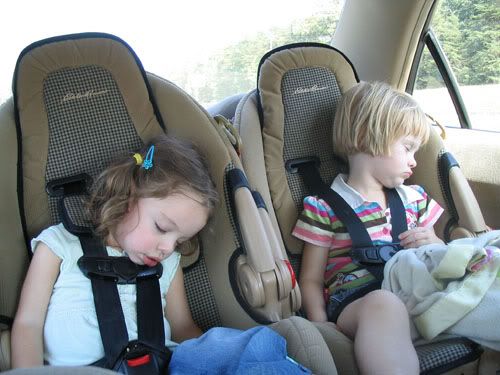 The girls apparently were tired. They were not alone.
I did not buy anything. I was good. This time.
On the knitting note, I'm to the increases on the lacy sleeve of the Adrienne V sweater. I've started and ripped out the second of the cable socks twice now. First I used the wrong needle size, and the second time I was doing a cable every 10 rows, instead of every 8. It would be nice if I could count.
Stitch n Bitch tonight!