The ChicKnits
Eyelet Cardi
is done! I finished it up last night. I didn't pick up the stitches on the front, first of all because I'm lazy and hate picking up stitches, and second because I think I might sew ribbon to them anyway. I soaked it last night, so it's drying out right now. I did it in a microspun cotton, which might have been a mistake, because that stuff tends not to wash up well (fuzzes everywhere), but oh well. Maybe next time in a wool.
On another note, I got a new cell phone! Check it out: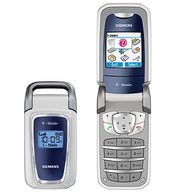 Now I'm starting to work on the ChicKnits
Gigi
and the Dale baby romper.